Outlander Tour from Inverness is a real must for any Outlander fans! A days tour visiting all the main Outlander destinations in the Scottish Highlands near Inverness.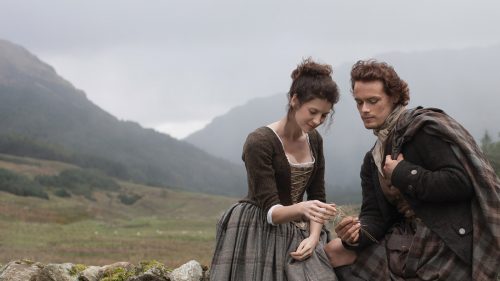 The Outlander Tour from Inverness starts at the heart of Inverness to get a feel of what Inverness would have looked like in Jamie's time.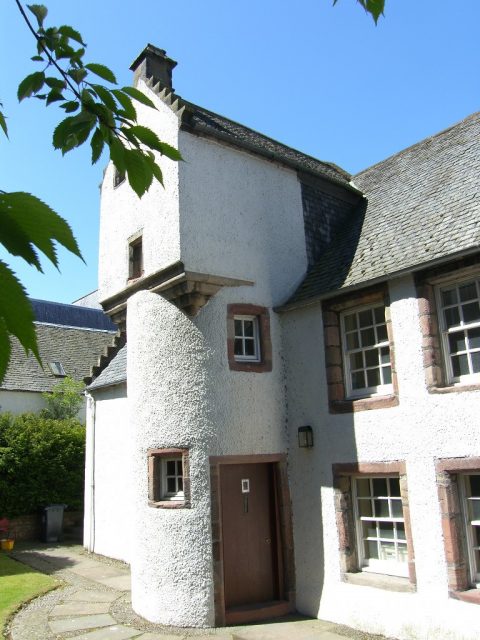 Walking along Church Street in Inverness you will see several buildings dating back to the 18th century, including the oldest house in Inverness. A special place to visit is The Old High Church which played a big part after the Battle of Culloden. Jacobite soldiers were imprisoned in the church and then shot in the graveyard by Goverment troops. This leads on nicely to your next destination, Culloden Battlefield.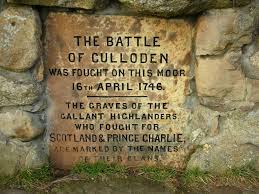 A special spot here for Outlander fans is the Fraser stone, remembering all the Fraser clan members who gave their lives during the bloody battle. Culloden Battlefield has been restored as close as possible to how it was when battle took place in April 1746. In just one hour over 1,200 died in a fierce and bloody battle, which was the last fought on British soil. Find out about the events before, during and after the battle. Experience the battlefield and walk round the battlefield learning about the armies tactics and movements. Next if you're not careful you'll go way back in time!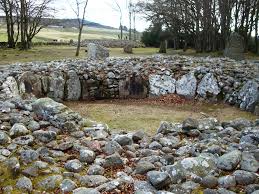 A split stone can be found here, a great photograph for Outlander fans, but be careful! The Clava Cairns are a fascinating historical place dating back to 2000BC. A Clava Cairn is a type of circular chamber tomb cairn from the Bronze Age, named after the group of three cairns at Balnuaran of Clava, which is a prehistoric cemetery. The three cairns here each have a central chamber with only the outer two having entrance passages. Many aspects of the cairns and the standing stones point towards a major focus on the winter solstice. Although many hands were needed to build each cairn, only one or two bodies were buried inside them, signifying the persons importance. This leads to another location associated with the Beltane.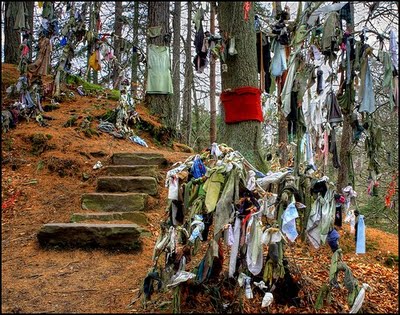 The Clootie Well is a place of pilgrimage in Celtic areas. They are wells or springs and usually have a large tree growing beside them with strips of cloth tied to them as part of the healing process. This clootie well near Munlochy is an ancient spring dedicated to the Saint Curidan where rags still hang on the surrounding trees and bushes. It was thought the well had the power to cure sick children who were left there overnight. Various items such as wool and human hair were also used as charms against sorcery or as tokens of fulfilment of a vow. Next on this Outlander Tour from Inverness you proceed to the Spa Village of Strathpeffer.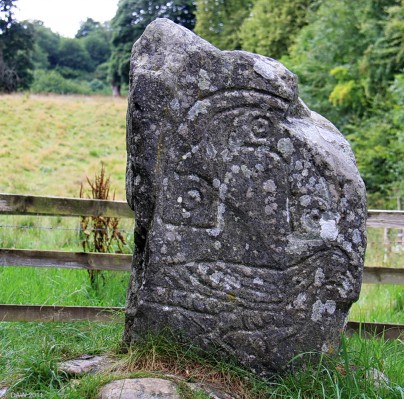 Strathpeffer is a beautiful Victorian Spa village known for its healing waters. Here you will see the Eagle Stone or in Gaelic it is known as Sounding Stone. The carvings subject matter are pre christian suggesting a fairly early Pictish stone dating back to the 400 or 500s. Two symbols have been carved on the stone, the top symbol is a horseshoe and the lower an eagle. It is thought its current location was to mark Munro clan members killed during a victorious battle against the MacDonalds in 1411. Also to be found in Strathpeffer is Castle Leod, home to the MacKenzie clan. This has a strong resemblence to Castle Leoch. Open days occur throughout the year and private tours can (at extra cost) can be arranged. An ancient priory in the beautiful town of Beauly lies ahead.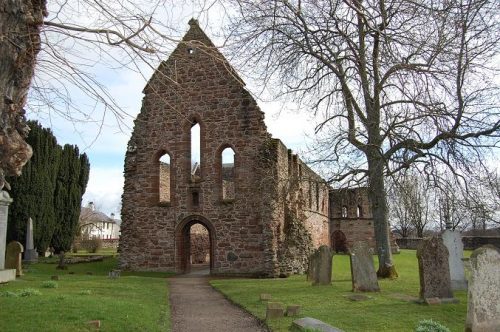 Beauly originates back to the early 13th century when the Priory was first built. Although now a ruin an elm tree stands at the entrance to the grave yard which at 800 years old is thought to the oldest elm tree in europe. The village gets is name from Mary Queen of Scots who exclaimed 'C'est un beau lieu' french for what a beautiful place. This was her reaction upon staying in Beauly in the 16th century. Now during this Outlander Tour from Inverness you travel through Lallybroch!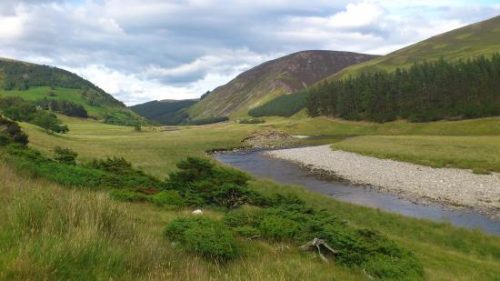 Although Lallybroch does not exist the landscape you are about to travel through is truly magical, you will see your own Lallybroch. Working your way through the valley, the village of Struy awaits. Crossing the river, you travel through the spectacular Fraser Lovat lands, a quick stop to pay respects to Bambi, the oldest red deer. Further along stopping at Eskadale church, here is where many clan Frasers are buried before arriving at the ultimate destination for Outlander fans, the Wardlaw Mausoleum.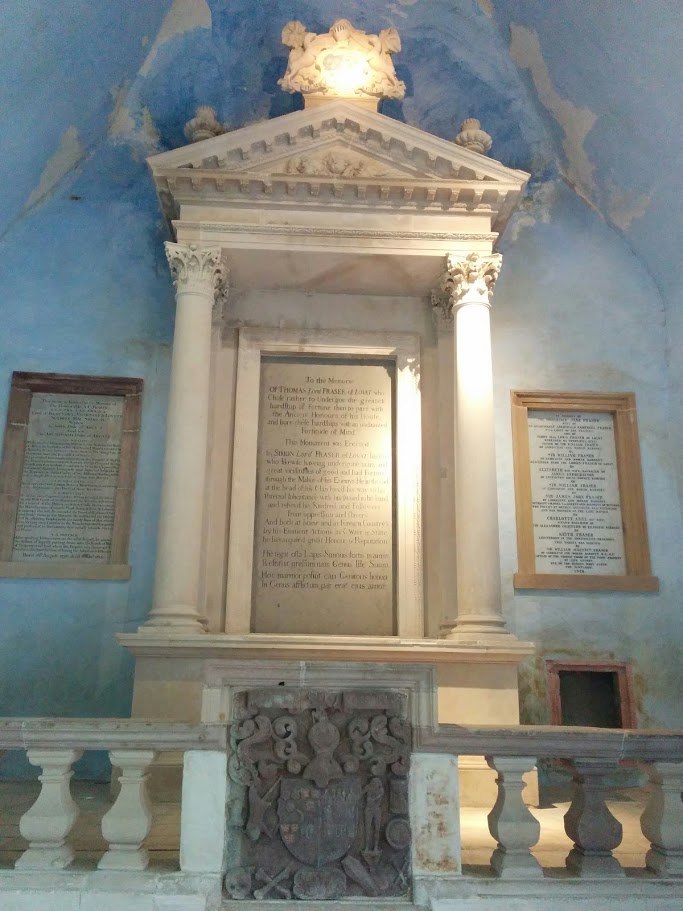 Words simply cannot describe how incredible the Wardlaw Mausoleum is. A visit here leaves Outlander fans breathless with what they see and experience inside. The mausoleum was build as a burial place and shrine to the Clan Fraser including Simon 'The Fox' Fraser. Without giving anything away, this will be the highlight of your day! You'll now return to Inverness enjoying a look at the Caledonian Canal entrance, can't guarantee a sunset like this though!
Read about one of today's destinations, The Beauly Priory on my blog page.

This Outlander Tour from Inverness lasts approximately 7 hours.
Cost for up to 4 people is £300. For 5-8 people £380.
A £50 deposit is required to secure your booking.
Deposit payment details sent after tour availability confirmed.
Please note admission prices not included.