The Cairngorm mountain range can be extremely spectacular but also very cold!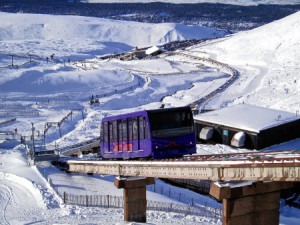 On 11th February 1895 the coldest ever temperature in the UK was recorded at Braemar in the Cairngorm mountain range, minus 27.2 degrees Celsius or minus 16.96 Fahrenheit.
The Cairngorms, a name used to refer to the whole mountain range,  named after an individual mountain by the name Cairn Gorm. This is slightly misleading as the original name was Am Monadh Ruadh which stands for the red hills, as opposed to the grey hills to the west the range. On a clear night looking from Aviemore the granite screes of the Lairig Ghru and Braeriach do infact glow red.
The Cairngorm National Park is the largest in the UK and has something for everyone. Some of the best scenery you will find anywhere, an abundance of wildlife, full range of outdoor sports and distilleries to warm you after a day on the hills.
Scottish Highland winters in the Cairngorms boast spectacular skiing, this can be enjoyed at one of the three ski resorts. The closest to Inverness is the Cairngorm Ski Centre and you can often be skiing late into May. This is a great place to visit even if your not a skier, enjoy a trip on the fenicular railway up to the Ptarmigan restaurant.
In summer time, one of my favourite areas is Loch an Eilean, a spectacular loch which you can walk around, with old castle ruins in the middle.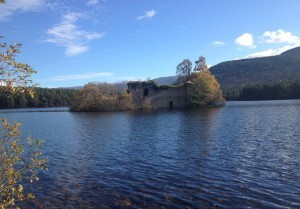 The Cairngorm National Park and mountain range is a 40 minute drive away from Inverness, with something for everyone!
Join me on tour for a great day exploring this fantastic area!