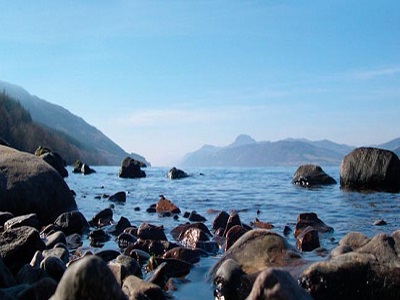 Loch Ness tours are a great option when visiting Inverness and the Scottish Highlands.
Loch Ness is one of the main attractions near Inverness, it is a magnificent sight and many folk come 'Nessie Hunting' hoping for that exclusive picture!
Here are some facts about this spectacular loch –
Loch Ness lies on the Great Glen Fault which runs from Inverness to Fort William. Glen means steep sided valley.
36.3 km in length running south west from Inverness.
2.7 km wide at widest point.
Loch Ness is 15.8 metres above sea level.
56.4 square km surface area – the second largest in Scotland.
Loch Ness contains 16.43 million gallons of water. Largest loch by volume in Scotland.
It contains more water than all the other lochs in Scotland, England and Wales put together.
The deep water is a constant 42 degrees Fahrenheit, 5 degrees Celsius.
Core samples have been taken which have reached glacial clays.
It is fresh acidic water.
Loch Ness never freezes over.
It is connected to the sea by the Caledonian Canal and the River Ness.
It is fed by 7 major rivers, the only outlet is the River Ness which flows 7 miles through Inverness into the Moray Firth
Boats enter and leave Loch Ness through a series of locks.
Cherry Island is the only island in Loch Ness, it is in fact a crannog (artificial island) formed in the Iron Age.
The Yellow Submarine found at the Loch Ness exhibition center was skippered in the loch by Dan Taylor in 1969.
St Columba is supposed to have encountered the monster in 565AD, twice!!
The Hydro Electric scheme at Foyers generates power from the force of water coming down a tunnel from Loch Mhor during the day and pumps it back up at night.
There is no road from Foyers along the shore to Fort Augustas. The road has an beautiful inland route well worth seeing.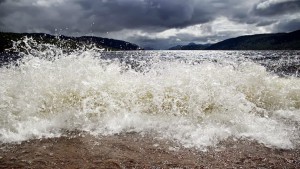 Highland Tours Inverness offer great Loch Ness Tours From Inverness taking you all the way round this magnificent loch, stopping at several scenic and historical locations throughout the journey.
Book now and enjoy a spectacular day!